FAQ
Q: How Long is FOODVENTURE? IS THERE PARKING?
A: Your complete Farmer's Market Foodventure experience is approximately 5 hours. Parking is available onsite and all locations are within walking distance.
Q: IS THERE A SALES TAX?
A: CA sales tax will be applied to all classes.
Q: Do you ACCOMMODATE for dietary restrictions?
A: Absolutely! An emphasize is placed on farm fresh ingredients and made from scratch meals. But, any gluten allergens or food restrictions should be disclosed in advance.
Q: Are menus customizable?
A: Yes! Please contact us for more information.

Q: DO ALL EVENTS SERVE ALCOHOL?
A: Depending on location, alcoholic beverages will be permitted and limited availability.
Transportation not provided. Recommendations available.
You can our full find more terms & conditions here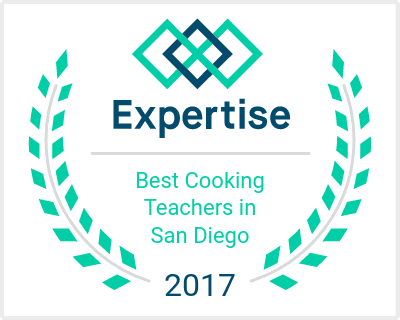 telephone
714.833.0066
EMAIL
info@cookwithjason.com
reservations
Reservations Open!
GIFT CERTIFICATES
Gift certificates available for all class levels.
PRESS
LocationS
FOODVENTURE
The Cottage
Center for a Healthy Lifestyle
533 Lomas Santa Fe Dr.
Solana Beach, CA 92075
Center for A Healthy Lifestyle
1221 Encinitas Blvd
Encinitas, CA 92024

CLASS TIMES
Sunday Foodventure
1:30 pm - 6:30 pm
Cooking Classes
Varies - Check calendar
See Camps and Events for additional classes/events
REVIEWS